Curriculum
What does your child learn at school each day? Find information about our curriculum subjects here.
Curriculum Intent
At Talbot our curriculum is designed to meet the needs of our children, with a carefully structured framework in place to ensure that the requisite key skills and knowledge in each subject area are taught and developed. This approach ensures that even our youngest learners begin to develop their own personal tool kit of skills which they can expand as they journey through Talbot. As a staff, considerable research, time and thought has gone in to reviewing the curriculum offer to ensure that it meets the needs of our pupils and provides the framework for them to experience a high quality education. We refer to the revised curriculum as the Talbot 20-20 Curriculum and it is built on three key pillars: knowledge, memory and vocabulary.
A body of knowledge is developed over time providing the Talbot Child with a rich, well-rounded foundation on which to build an understanding of the world and their place in it, enabling our children to learn the skills and knowledge needed for a successful life.
Children learn and remember what they have been taught and have the ability to discuss, explain and question this using a well-developed vocabulary.
---
Our curriculum is designed to be layered, with each element deliberately overlapping others to reinforce, compliment and build on what has been taught previously to strengthen the children's knowledge and understanding, these layers are detailed below:
National Curriculum
Subject specific core knowledge
Cultural knowledge – Music, art and sporting opportunities, assemblies and '101 things to do before you leave Talbot'
Personal, social and emotional – The Talbot Child , learning powers, Jigsaw, R.E., anti-bullying, online-safety, pastoral support, ELSA
Enrichment – trips, experts and visits. Making the most of the local environment and expertise as well as providing children with the opportunities to broaden their knowledge and experience of the wider world beyond their immediate locality
Forest school – practical, hands on learning to reinforce taught knowledge and opportunities to learn how to recognise, understand and interact with our environment.
We aim to ensure the intended curriculum is as closely matched as possible to the taught curriculum by:
Creating vertical conceptual links across the breadth of our curriculum.
Creating horizontal links between subjects and concepts within years.
Mapping vocabulary and explicitly teaching identified words, phrases and terms in context.
Clearly specifying the granular detail of our taught curriculum, explicitly sharing this with children and parents.
Designing our lessons to include regular opportunities for retrieval practice, quizzing and assessing to commit what has been taught to long term memory.
Knowledge Organisers are used to share with children and parents the knowledge that will be taught in each unit or topic of work. There is an expectation that children will learn this specified content.
Over the course of the year children will receive a broad and balanced curriculum. There is a whole school focus on providing practical activities, which enable powerful first hand learning. The curriculum is further enhanced through a range of enrichment activities such as cookery, trips, visitors, specialist workshops and drama days which promotes engagement and enjoyment of learning amongst our children.
---
The creation of the Talbot Child is at the heart of all we do, especially our teaching and learning. Our curriculum reflects this and opportunities are planned which encourage our children to develop learning behaviours or powers.
The learning powers we aspire to are:
Collaboration
Reflection
Independence
Resilience
Adaptability
Problem-Solving
Class teachers are responsible for the children's welfare and delivery of the curriculum. Work is planned jointly, in Year Teams with close liaison, communication and support from our teaching assistant team. During planning, Year Teams share the preparation of work, drawing on different experiences, knowledge and expertise to ensure work is relevant and well matched to meet the needs of the children. In this way, we are able to utilise the strengths of the staff team and enhance the quality of learning and teaching here at Talbot.
Children in reception follow the Early Years' Foundation Stage Curriculum and the Letters and Sound program for phonics. Reading schemes including the Oxford Reading Tree, Big Cat, Dandelion, Song Birds and Phonics Bug are used to reinforce early reading.
Prime areas of learning are: personal, social and emotional development; communication and literacy and physical development.
Specific areas of learning are: literacy; expressive arts and design; mathematics and understanding the world.
Learning opportunities are designed to enhance the key characteristics of learning – creating and thinking critically, playing and exploring and active learning, ensuring that even our youngest children are powerful learners.
---
In years 1 and 2, the children follow the key stage one national curriculum and in year 3 to 6, the key stage two national curriculum.
Please see our unit specific knowledge organisers and year group curriculum newsletters for more information about what your child will be learning and how you can help at home. Long term year overviews detailing the topics that the children study are also available. We are working hard as a staff to develop our curriculum and will keep you informed with the improvements we make.
Please check out our Parent Handbook for further curriculum info.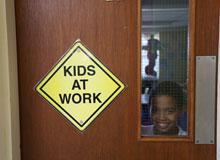 Subject leaders provide clear guidance to teachers. This helps teachers to deepen their understanding of each curriculum subject. Teachers carefully consider the best way to deliver learning

Ofsted 2022