Governors Information
Welcome to our Governors' section

Please find below details of how our governing body is structured, including the names, categories, responsibilities and terms of appointment for each Governor.
We have also provided:
Term of office
Governors Attendance
Register of Pecuniary Interests
Terms of reference
Previous members of the Governing Body
Current members of the Governing Body
If you wish to access the Governors, send a letter to the school office. The Governors are present at many school events.
Kate Curtis - Headteacher
I am the very proud headteacher of Talbot Primary School. I love my job and especially enjoy spending time with our wonderful pupils.
When I am not at school I like to spend time with my lovely boys. Ross and James, who did attend Talbot, before moving on to his secondary school.
We especially enjoy eating biscuits in bed on a Sunday morning!
I love scuba diving and if I can find water warm enough, I'm in it! I also enjoy reading, going to the cinema, painting and drawing, Karaoke, dancing and spending time on my parents farm.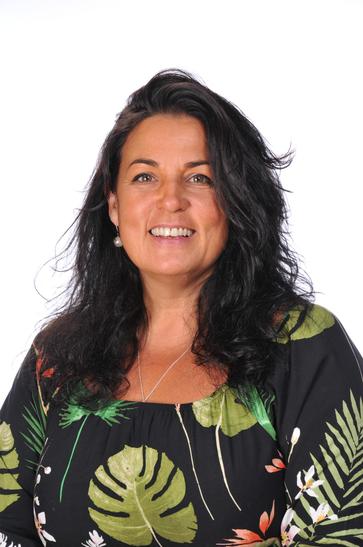 Gemma Jefferson-Peters - Chair of Governors
Chair of Governors and Parent Governor, I have worked for the Lloyds Banking Group for 11+ years and is passionate about education and the school.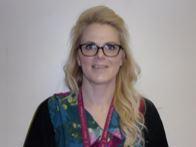 Ross Browne - Deputy Headteacher
Teaching and learning and the development of our curriculum are the key areas that I oversee at Talbot. When I'm not here I can be found playing football, reading and eating great food, although not all at the same time.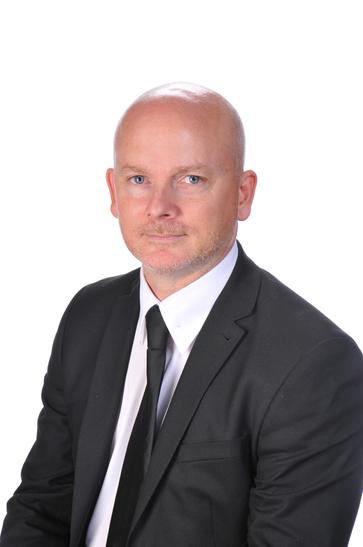 Michael Saunders - Staff Governor
My name is Mikey and I've lived in Bournemouth / Poole with my fiancée for just over 4 years and in that time we've adopted a cat and, more recently, had a lockdown baby, Beau. Prior to teaching, I've been lucky enough to have a wide range of experiences, including working as a support worker for youth offenders; coaching amateur boxing; working as a behaviour mentor in a secondary school; working in a SEND school for children diagnosed with mental health disorders (in Sydney!) Aside from that, I lived in France for 4 years, working as a barman, although I did find myself playing guitar for a few summers on a few surf campsites just South West of Bordeaux! I have a million and one hobbies, including surfing, skating, SUP, football, boxing, blah, blah, blah...Jack of all trades, master of none 😂! I am also a huge West Ham fan which I apologise for in advance!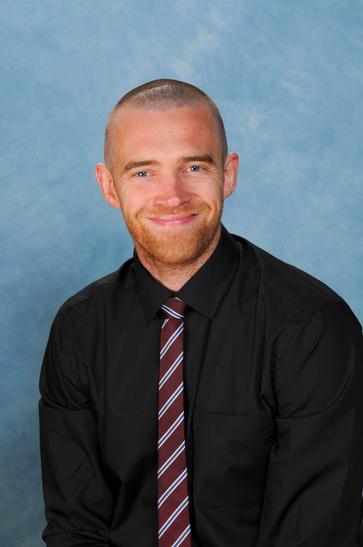 Jeremy Harrison - Co opted Governor
After completing my degree in Archaeology at York University I went on to work for the Museum of London Archaeology Service excavating a number of sites around London. After a winter working outdoors teaching was looking like a good career move. To be fair I come from a family of teachers so perhaps it was inevitable! After training as a teacher at Christchurch College in Canterbury I began my teaching career in Kent before moving to Dorset in the 1990s. After a spell as an English leader I became a SENDCo. I worked in a number of first schools before becoming a headteacher of a school In Swanage, A move to West Moors followed then I finally became headteacher of Hillside First School in Verwood. In 2021, after the pandemic, I realised I had completed 16 years as a teacher plus 16 as a headteacher and decided to take a career break. I did miss teaching though so I now work for The Supply Tree Recruitment Agency teaching in different schools across Poole, Bournemouth and East Dorset. I think I've taught most year groups in Talbot Primary now. I'm delighted to be a governor at Talbot Primary School and share some of my experience with the Talbot Team of Governors.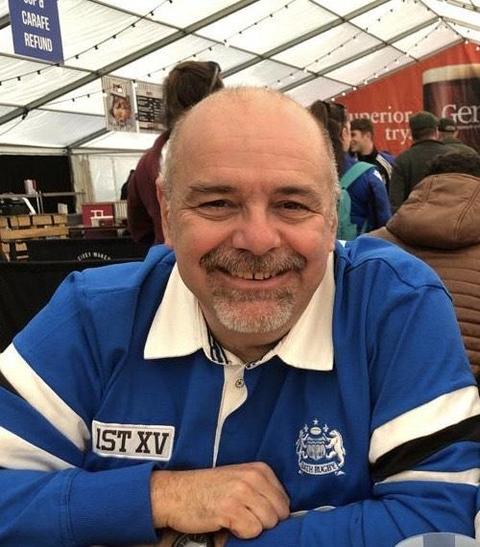 Shaun Brazier - Parent Governor
I currently work in software development for a local mortgage technology company and have been involved in IT for over 20 years. I am passionate about all things sport and currently coach a girls football team as well as trying to play a little still myself! I was a former Talbot pupil and currently have 2 girls who attend the school.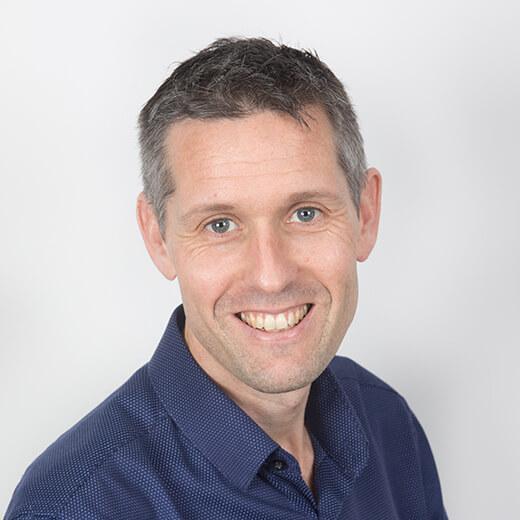 Michelle Dower - Co opted Governor
Bio to follow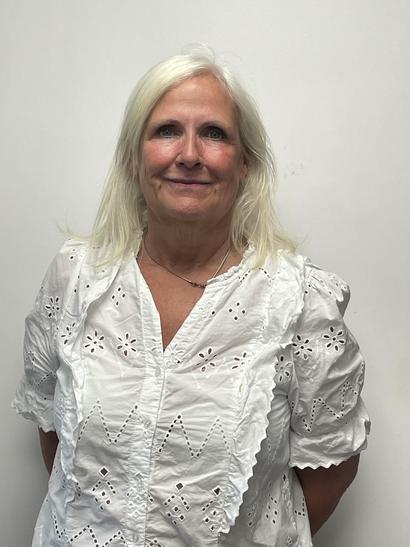 Christine Dunbar - Clerk to Governors
As well as clerking for the Governors, I am a Teaching Assistant in year 1. I have been at Talbot for a staggering 23 years and still loving it! I have worked in every year group from Reception right up to Year 7 when we were a combined school. I have a love of cooking especially mediterranean cuisine, perhaps because of my birthplace Malta and because my sister and nephew live in Rome, Italy. I love spending my time reading, gaming and socialising with my friends.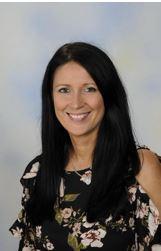 Term of Office
The Governing Body is committed to improving the lives of children and families at Talbot Primary School. It does this by challenging and supporting the school and by visiting the school. Staff, parents and community members give liberally of their time, experience and expertise to be governors.
NAME

GOVERNOR

ROLE

DATE OF APPOINTMENT

TERM OF

OFFICE

DATE STEPPED

DOWN IF

APPLICABLE

APPOINTED BY

Gemma Jefferson-Peters

Chair of Governors

01/10/2014

19/09/2025

Parent Election

Mike MacDonald

Vice Chair/Co-Opted

09/11/2011

23/07/2019

Board

Sue Mogg

LA Governor

10/10/2014

10/10/2017

28/06/2017

Board

Kate Curtis

Headteacher

01/10/2012

-

-

Ross Browne

Deputy Head

01/07/2018

-
-

Duncan Johnstone

Deputy Head/Co-Opted Gov.

30/01/2011

-

18/02/2018

-

Oliver Hodgman

Staff Governor

30/01/2013

30/01/2019

17/10/2017

Board

Teresa Luker

Parent Governor

01/01/2016

01/01/2019

27/01/2018

Parent Election

Gill Kelly

Co-Opted Governor

30/09/2012

30/09/2018

Parent Election

Amie Buot

Parent Governor

01/01/2016

01/01/2019

11/10/2017

Parent Election

Stefan Taylor

Ex Staff Governor/currently

Co-opted Governor

17/10/2017

17/10/2023

16/12/2022

Board

Maria Kamali

Parent Governor

05/02/2018

05/02/2024

01/07/2022

Board

Sally Reynolds

Parent Governor

05/02/2018

05/02/2022

Board

James Farge
Co-opted Governor
02/09/2019
20/09/2023
04/11/2020
Board
Craig Summers
Co-opted Governor
02/09/2019
20/09/2023
01/12/2021
Board

Tom Buxton

Co-opted Governor
16/09/2019
15/09/2023
29/06/2020
Board
Mikey Saunders
Staff Governor
08/10/2020
08/10/2024
Staff Election
Jeremy Harrison
Co opted Governor
08/12/2021
07/12/2025
Board
Shaun Brazier
Parent Governor
01/04/2022
31/03/2026
Parent Election
Georgina Morrin
Parent Governor
01/07/2022
01/07/2026
06/10/2022
Parent Election
Michelle Dower
Co opted Governor
12/07/2022
12/07/2026
Board
Attendance of Governors
Attendance of Governors Meetings
Meetings for the academic year September 2023- July 2024
This table provides details of Governor Attendance from Sept 2023-July 2024
FGB

20/9/23

FGB

28/11/23

Gemma Jefferson- Peters

(Chair)

Y

Kate Curtis

(Headteacher)

Y

Ross Browne

(Deputy Head)

Y

Mikey Saunders

(Staff Governor/Assistant Head)

Y

Jeremy Harrison

(Co-opted Governor)

Y

Shaun Brazier

(Parent Governor)

Y

Michelle Dower

(Co-opted Governor)

Y

Anna Rushton. Dan Good

(Assistant Heads)

na
The register of declared business and pecuniary interests:
2023/2024
| | | |
| --- | --- | --- |
| NAME | BUSINESS & PECUNIARY INTEREST | GOVERNANCE ROLE IN OTHER EDUCATIONAL INSTITUTIONS |
| Gemma Jefferson -Peters | NONE | NONE |
| Michelle Dower | NONE | NONE |
| Kate Curtis | NONE | NONE |
| Stefan Taylor | NONE | NONE |
| Mikey Saunders | NONE | NONE |
| Ross Browne | NONE | NONE |
| Jeremy Harrison | NONE | NONE |
| Shaun Brazier | NONE | NONE |
| David Pritchard | NONE | NONE |
Terms of Reference
Scheme of Delegation
If you wish to correspond with the Chair of Governors, please use the school address:
Gemma Jefferson Peters (Chair of Governors)
Talbot Primary School
Talbot Drive
Wallisdown
Poole
BH12 5ED
email: g.jefferson-peters@talbot.poole.sch.uk