The Talbot Child
The Talbot Child is…
Happy and confident.
Polite and respectful.
Kind, caring and compassionate.
Independent, resilient and hard working.
Adaptable and able to solve problems.
Sociable and able to work with others.
Ambitious and self motivated to fulfil their potential.
The Talbot Child learns the skills and knowledge needed to lead a successful life.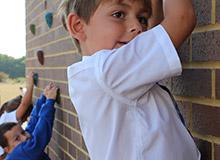 ''Pupils understand how to keep themselves safe. For staff, pupils' welfare is of paramount importance''
Ofsted January 2022