Uniform Information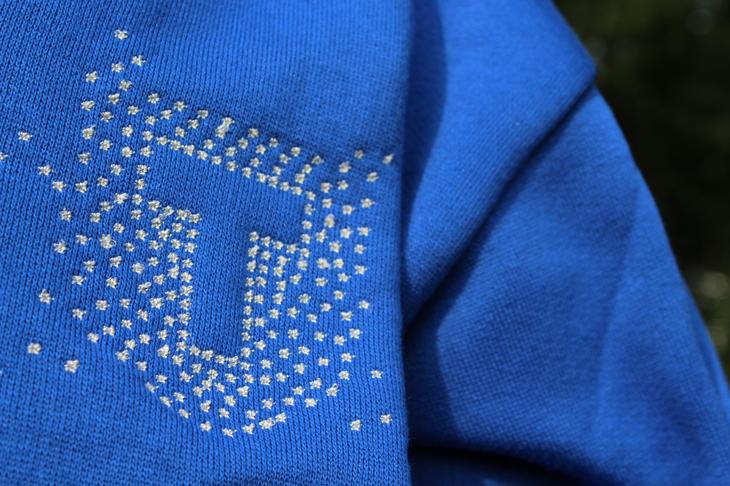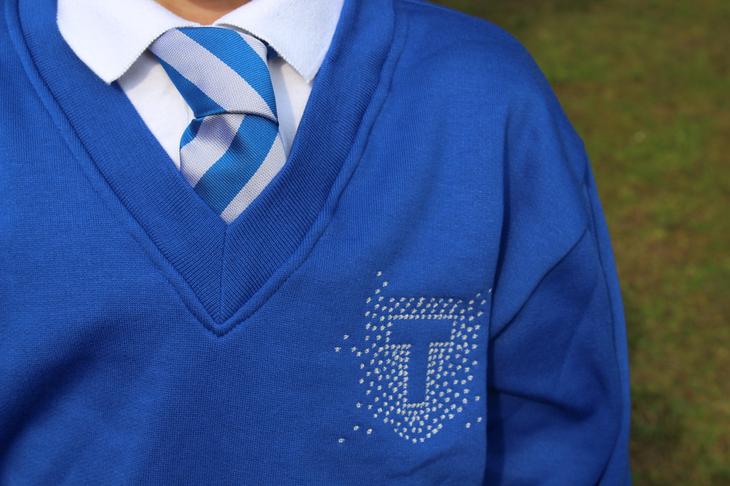 Talbot Primary Uniform Policy
We are very proud of our distinctive blue uniform and original logo. We have a renewed pride in our school and the presentation of our pupils. Uniform gives children a sense of community and supports an ethos of positive behaviour.
We have a comprehensive uniform policy, it is requested that parents support their children in adhering to this and ensure that children wear both suitable clothes and footwear at all times.
The wearing of trainers with this uniform detracts from the positive image our pupils have and is discouraged. Sensible (enclosed) school shoes are essential.
JEWELLERY/ APPEARANCE
It has become increasingly fashionable for children to wear jewellery. This can be dangerous in school. NO rings, necklaces or bracelets are to be worn. Earrings, if worn, are limited to PLAIN STUDS (no more than one per ear lobe). These must be removed for P.E. and swimming. Make-up and nail varnish is not allowed. The only other permitted jewellery is a medical bracelet/ necklace or a watch. However, the school accepts no responsibility for any jewellery lost in school.
HAIR
Hair that is shoulder length or longer is to be tied back at all times for all pupils. Inappropriate fashion statements, for example – haircuts including tramlines, steps, and patterns cut into the hair, gelled spiky styles, hair colouring (including bleaching), hair gel, and extra jewellery, are considered to be non-school uniform and as such are not permitted. It is only with the full support of all our parents that we can maintain high standards.
SWIMMING
All year groups have the opportunity to swim, all children are required to bring a towel, swim trunks / one piece costume, swimming hat and verucca sock if required.
School Sweatshirts / Cardigans, T-shirts with the school emblem on and ties are available direct from the uniform supplier CJI Clothing online at Talbot Primary School (cjiclothing.com) or from their shop at 545-547 Wimborne Road, Winton, Bournemouth, BH9 2AP. Telephone: 01202 249244.
The school office will continue to stock
Ties
Book Bags
PE Bags
Sun hats (seasonal)
Swimming Hats and Bags
PLEASE NAME ALL YOUR CHILDREN'S CLOTHES AND SHOES, THE SCHOOL CANNOT BE HELD RESPONSIBLE FOR LOST OR STOLEN UNIFORM AND FOOTWEAR.
-----------------------------------------------------------------------------------------------------------------------------------------
New Uniform Supplier for September 2023
We are pleased to announce that from September 2023, we will be moving our school uniform supplier to a local company, CJI Clothing Ltd who are based in Bournemouth.
They are currently trialling a new polyester P.E shirt and a PE fleece for outdoor sports which are available to order now, either online or from their shop at 545-547 Wimborne Road, Winton, Bournemouth, BH9 2AP. Telephone: 01202 249244.
We are looking forward to parents being able to take their children to the shop to try on and have a more personal approach.