Year 2
Welcome to Year 2!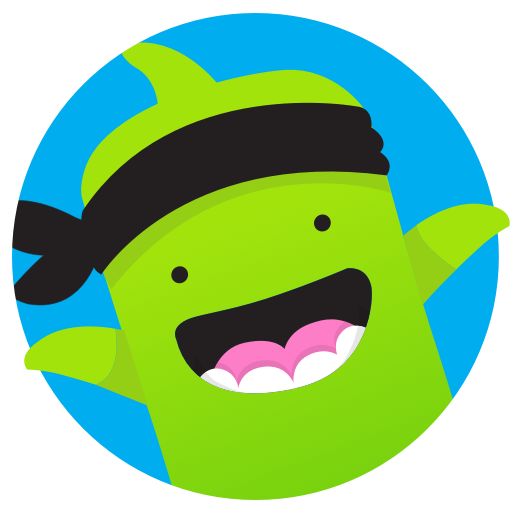 If you need to contact your child's teacher, please do so via the Class Dojo App.
Teachers will only be able to respond to messages between 8am and 5pm.
We will always aim to respond as quickly as possible.
If you were unable to attend our Meet the Teacher meetings on 06/09/23, you can view the slides are available to view as a PDF at the bottom of this page.
Welcome to Year 2!
Our year group provides a safe and fun learning environment, where children enjoy a new and exciting learning journey every half term. In Year 2, we encourage children to be independent and resilient learners who have a thirst for knowledge.
On this page you will be able to find out more about what we are doing this term as well as access links to support with homework, home learning and wider curriculum.
The Year 2 Team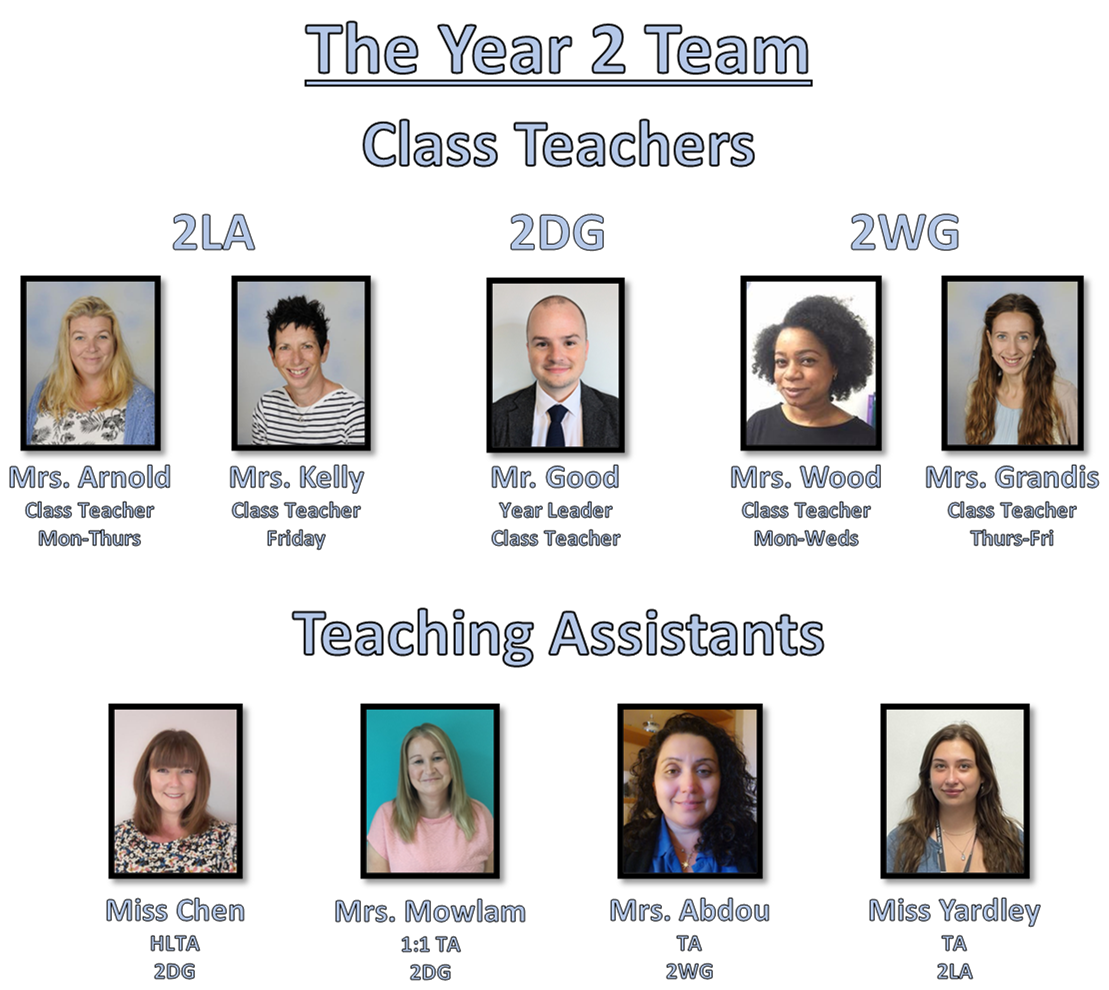 What are we learning about this term?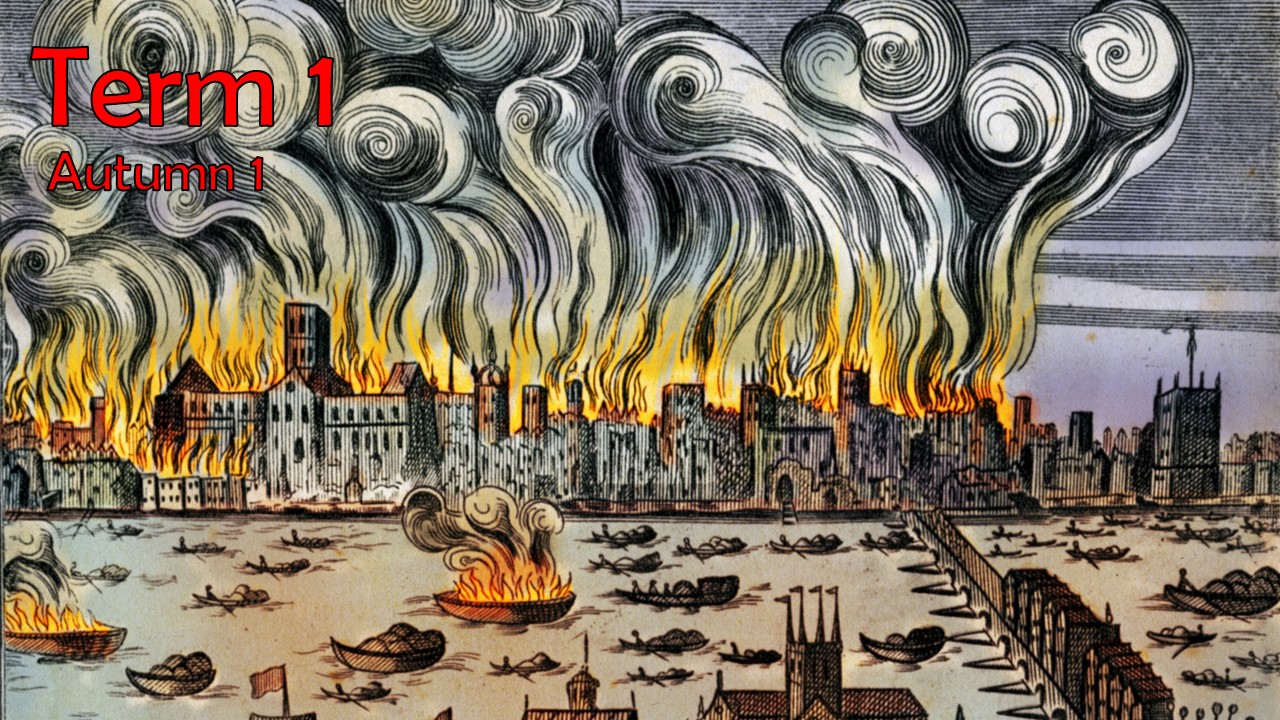 Term 1 (Autumn 1) 2023
Maths
We will begin our year by recapping and building on the pupils' understanding of Place Value. This will include representing and partitioning numbers to 100. We will also look at representing numbers both numerically and as words. Following this the pupils will begin our Addition and Subtraction unit which will continue into the next term.
Pupils will also undertake Mastering Number sessions four times a week with their class teacher. These sessions focus on subitising, numerical composition and some addition and subtraction facts. Through this term we will also be looking at using a Rekenrek as an effective resource.
You can find more information below:
English
Our literary theme this term is 'A Twist in the Tale', this theme will be explored as the children use three different versions of Goldilocks for three different, but connected writing outcomes. Children will initially familiarise themselves with the traditional version of the tale, using Lauren Child's version and identify the elements of a traditional tale whilst identifying adjectives to describe the character of Goldilocks that they then use to create a 'Wanted' poster. In the next part, children explore the text of Me and You by Anthony Browne where pictures are used to provide a context for why Goldilocks appears at the three bears' house. This is a more sympathetic view and the children are asked as an outcome to tell the story from her perspective. In the final part, children write a sequel to the original story, where Goldilocks and the bears meet many years later and they role play and imagine conversations and then look at a published sequel called Goldilocks and Just the One Bear by Leigh Hodgkinson.
Following this, the children will receive a letter explaining that there are all sorts of 'rumours' flying around about wolves. Some people are saying they are good, others saying they are bad. The children will then be tasked with researching wolves and finding out what is fact and what is fiction. From their research they will create a leaflet.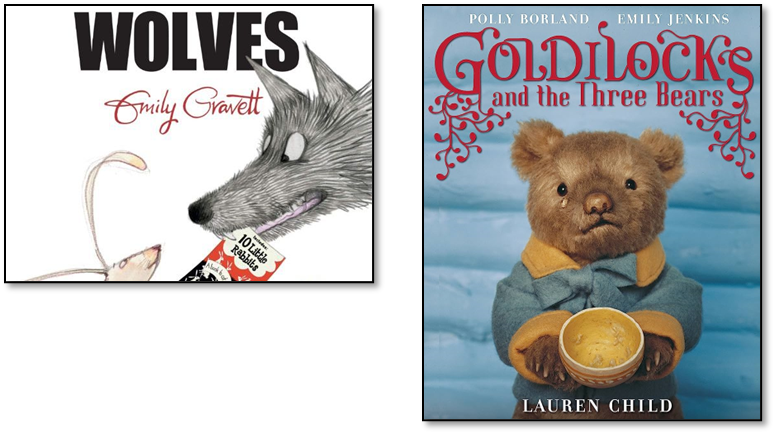 Phonics / Little Wandle
Pupils will continue using the Little Wandle phonics scheme that they used in Year 1. Pupils are set by phonic stage and will go their Phonics group once a day for half an hour. We will also continue the Little Wandle reading groups which will run 3 times a week. These focus on decoding, prosody and comprehension. At the end of the week, pupils will bring home the book they have been reading to share with those at home.
History
Our History topic this term is The Great Fire of London and our key question is – "Why was it a 'Great Fire' of London?" The topic will have a focus on the events of the fire, the days leading up to it and those following. There will also be some Geography of the UK entwined within this topic. Pupils will also get a chance to discuss the damage the fire caused as well as the improvements that were established following it.
Science
Our Science topic this term is Everyday materials. Through this topic pupils will answer the key question – "Why should I use this material?" Pupils will engage with a number of different materials, determining and describing qualities while considering potential uses.
Art
In Art, pupils will refine their drawing skills. Considering how tone can be implemented to create more realistic sketches.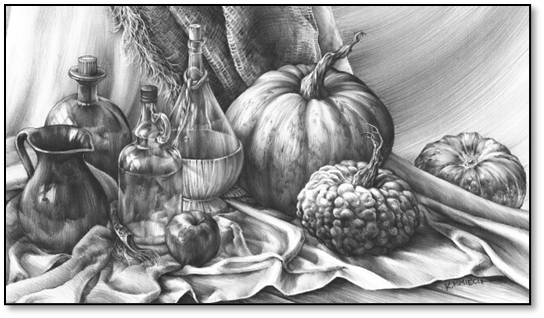 R

eligion & Worldviews
In our R&W topic this term, we will focus on the Sikhi religion and answer the question "Who are the Gurus?"
PSHE (Jigsaw)
In PSHE our topic is Being Me in My World. Through this topic pupils will discuss setting personal goals, recognising their worth and achievements as well as understanding how their actions can affect themselves as well as others.
PE
This term our PE days are:
2DG: Tues & Fri
2WG: Tues & Fri
2LA: Tues & Weds
On these days can your child please come to school wearing their PE kit.
Our PE focuses for the term are Ball Skills and Fitness.
Curriculum Overview 2023/24
Year 2 Homework Expectations
Reading
The children will bring home their Little Wandle reading book each Friday. They will have been reading this in class with a member of the Year 2 Teaching Staff. They will have practiced decoding the words and reading it fluently. Bringing it home is an opportunity for them to share what they have learned with you and celebrate their reading success. We ask that you find 3 times through the week where they can read to you for 5-10 minutes from the book. Click here to find out more about Little Wandle
Numbots
Earlier this week pupils bought home their Numbots passwords. They can now login and engage with the platform. We recommend 15 minutes a week. Click here to access Numbots
Spelling Shed
Pupils will be set homework on Spelling Shed relating to the Phonic Level they have been assessed at. Again, we recommend 15 minutes of engagement with this over the week. The password for this will be in your child's book bag. Click here to access Spelling Shed
If you have any further questions regarding homework, please contact your child's class teacher.